There are many options for those interested in cryptocurrency. Besides the usual exchanges, there are also other exchanges that offer advanced crypto features. These include Binance, Coinbase, FTX, and Coinmama. However, not all exchanges are created equal. To help you make a choice, here are some of the most popular exchanges. Let's examine the pros and cons of each. Then, decide which exchanges are best for your needs.
Binance
Binance is one of the most popular cryptocurrency exchanges in the world, founded in Hong Kong in 2017. The platform focuses on altcoin trading, allowing traders to trade over 600 different cryptocurrencies and virtual tokens. It also offers a crypto wallet and programs for traders and miners. It also has its own blockchain-based token, BNB. Binance is an excellent place to invest in crypto.
Coinbase
As the most popular cryptocurrency exchange in the U.S., Coinbase is easy to use and regulated, offering high security practices. You can invest in a range of cryptocurrencies, and earn rewards for staking. You can even open a Coinbase Earn account, which pays you with crypto assets for watching educational videos. You can even use charting and indicators to trade crypto at a lower cost with Coinbase Pro.
FTX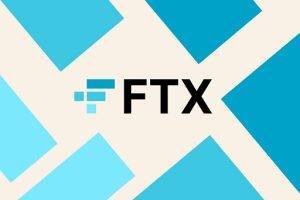 If you are an active trader who wants to have exposure to a broader range of cryptocurrencies, FTX might be a better option for you. The exchange offers a centralized global cryptocurrency exchange with innovative products. It supports more than 300 cryptocurrencies. Although FTX is a good choice, you should keep in mind that the exchange has some risks associated with it. Token volatility can result in significant losses, and you also risk being hit by exchange hacks.
Also Read: A Complete Guide to Cryptocurrency Security
Coinmama
If you're looking for a secure and reliable crypto exchange, Coinmama may be the right choice for you. The company is headquartered in Israel and places a high premium on security. Coinmama is regulated in some countries, including the United States, where it has obtained money transmitter licenses. The company is also subject to financial regulations in countries that are subject to sanctions. Residents of Israel are not eligible to use the exchange.
BlockFi
A popular crypto exchange is a platform that allows you to trade cryptocurrencies and earn interest on them. BlockFi is one such exchange that offers interest-earning accounts for both businesses and consumers. The amount of money that you can borrow depends on the collateral you post and your loan-to-value ratio. Loans have an origination fee of 2% and interest rates range from 4% to 9.75%. In addition, BlockFi is rolling out a credit card that pays you a fraction of what you spend with the credit card. Its rewards program is a great way to reward your loyalty and keep your funds secure.